Situated in Nanjing, the ancient capital of six dynasties in Chinese history, Nanjing University of Science and Technology (NJUST) was founded in 1953, and it is one of the seven universities affiliated to the Ministry of Industry and Information Technology. As a key university of "Project 211"and a member of the "Double First-class" construction universities and disciplines, NJUST ranks the 36th on the latest Academic Ranking of World Universities (ARWU) and the 41st among all the Chinese Universities on QS ranking. The university boasts 2 gorgeous scenic campuses: Nanjing Campus and Jiangyin Campus, covering an area of 288 hectares.
At present, NJUST has 9 national key disciplines, 6 provincial first-level disciplines and 12 provincial key disciplines. The 6 disciplines of Engineering, Chemistry, Materials Science, Computer Science, Environment and ecology, physics have been listed among the top 1% of ESI and Engineering has entered 1‰. NJUST offers a diverse curriculum including such subjects as engineering, science, management, economics, humanities, law, education, and many more. NJUST carries out pioneering research in the fields of Advanced Materials, Applied Chemistry, Optical Engineering, Optoelectronic Information, Electromagnetic and Microwave Technology, Pattern Recognition and Intelligent System, etc.
About Nanjing City: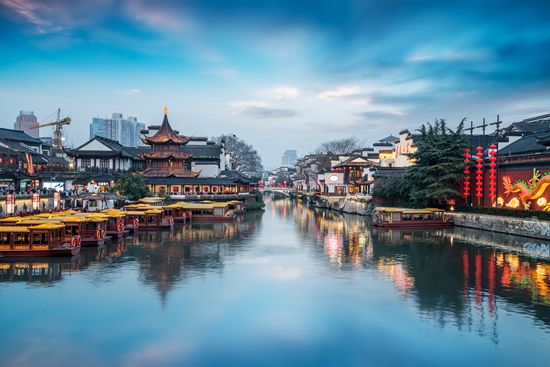 Nanjing, the capital city of Jiangsu Province and the provincial political, economic and cultural center, is located in the lower reaches of Yangtze River, southwest of the province. The population of its urban area is about 2.7 million.
Nanjing is one of the historical and cultural cities rectified by the state. The discovery of the Nanjing Ape revealed the trace of human influence some 350,000 years ago. The area war inhabited and cultivated about 6000 years ago. Nanjing bears the reputation of the Capital of Ten Dynasties, being since the year 229 AD the capital of Wu, Eastern Jin, Song, Qi, Liang, Chen, Southern Tang, Ming, Taiping Kingdom, and Republic of China subsequently.